I believe I finally figured out why my frame rates have been so low, mostly on DoD, but also marginal on COD4.
I had decided to buy a new video card, but never really understood why my frame rates had dropped so suddenly on the old card. Back when I first started having problems, the first thing I checked was the PC interior, figuring something might be clogged with dust. However, as usual, it was spotless inside.
Today, before placing an order for a new card, I decided I'd better measure my case clearance for the new video card, and this time set the case on it's side to make it easier to measure for a new card. Now, the way my case is setup, the fan for the video card points downward, and the front of the case has an air slot to move the air directly from the bottom front of the case to the video card fan.
With the case on its side, Lo and behold, I noticed that the fan on the video card looked a bit askew. I took the video card out of the slot, and found this (sorry for the quality; cell phone pics):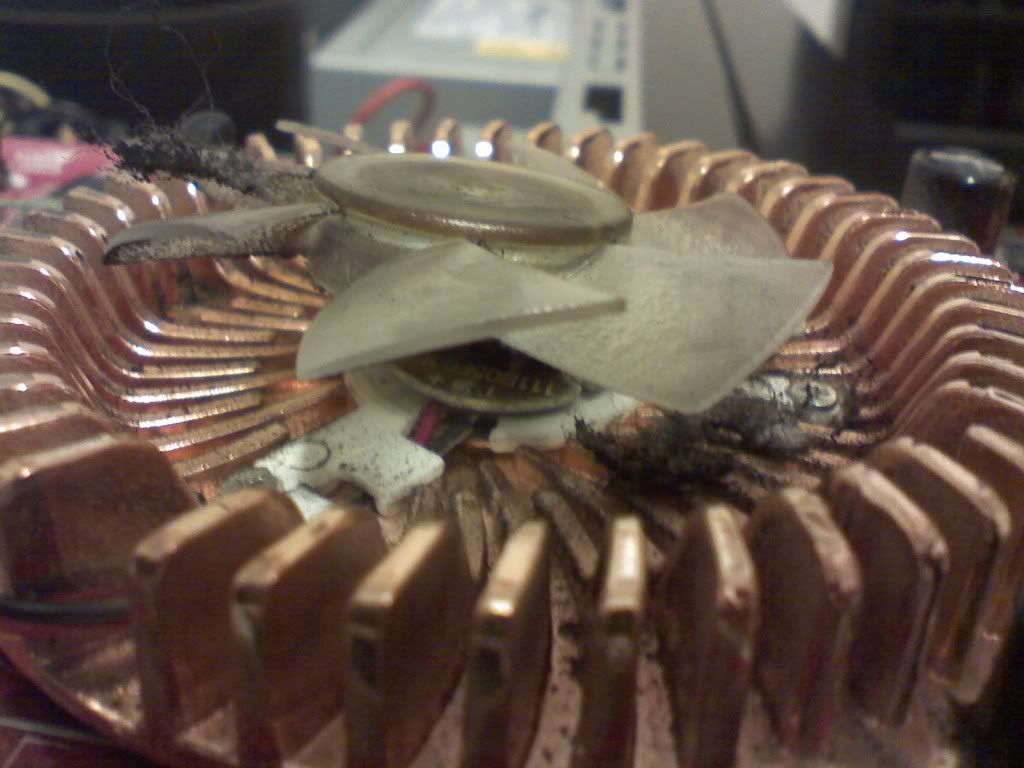 Apparently, my video card has been acting as an effective air filter for the rest of the box, which is still spotless inside. Even so, there's really not much dust there; what you see is mostly the grease from the fan post, mixed with some dust and spewed everywhere when the fan pot exploded.
I pulled the fan off of the post, which was bent as if someone had stepped on it. Underneath, it looked like this: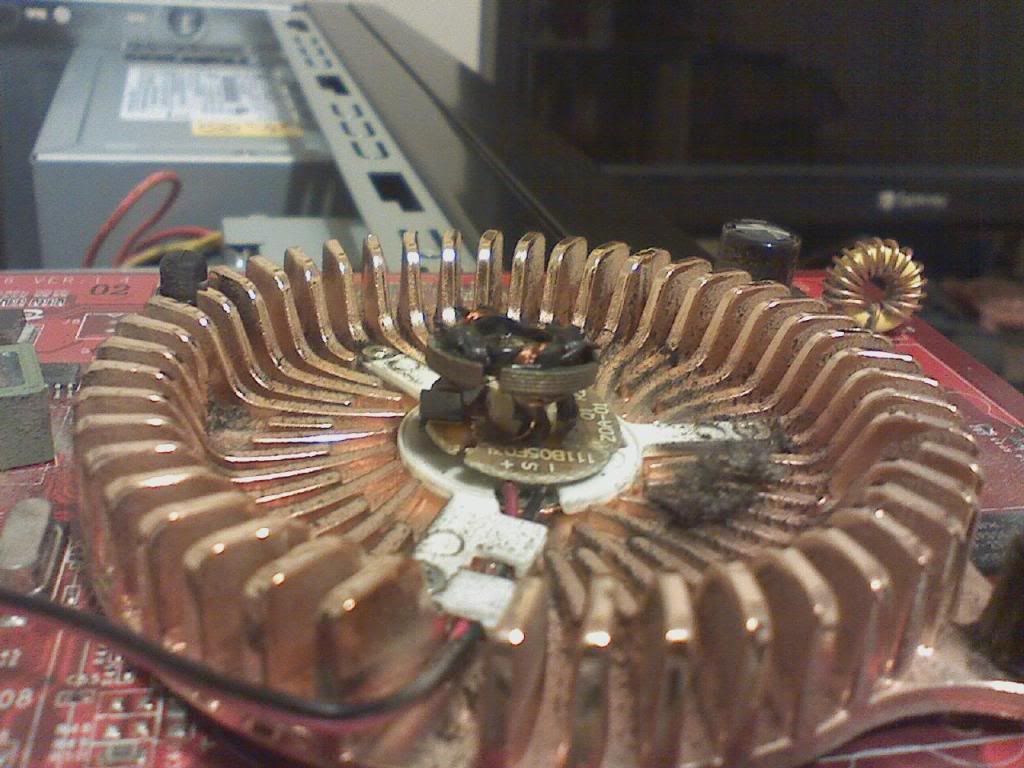 I have no idea how it could have bent so badly; this is the first time I've had this card out of the case, and I'm beginning to think it was a damaged card to begin with, and the fan finally "bit the dust" several months ago, when I started having my problems.
I leave my computer on almost 7x24, so I can only imagine how hot that sucker was getting. It's an older model, which did not have any temp monitor, so I did not have a means of measuring temps on it.
What's really remarkable is that the thing worked at all with no fan!
New Video card (XFX 4850) and power supply on order from Newegg.......